Hiking is an awesome way to enjoy the beauty of Maui for free or very little. Considering the variety of scenery and maintenance of the pathway, Pipiwai Trail is often hailed as one of the best hikes on Maui. The Pipiwai Trail is one of the last places of interest on the Road to Hana, but it's one stop, in our opinion, that is worth it. If you're a nature lover, please plan out your drive to give yourself enough time to get here and hike this trail. Our pictures seriously don't do it justice.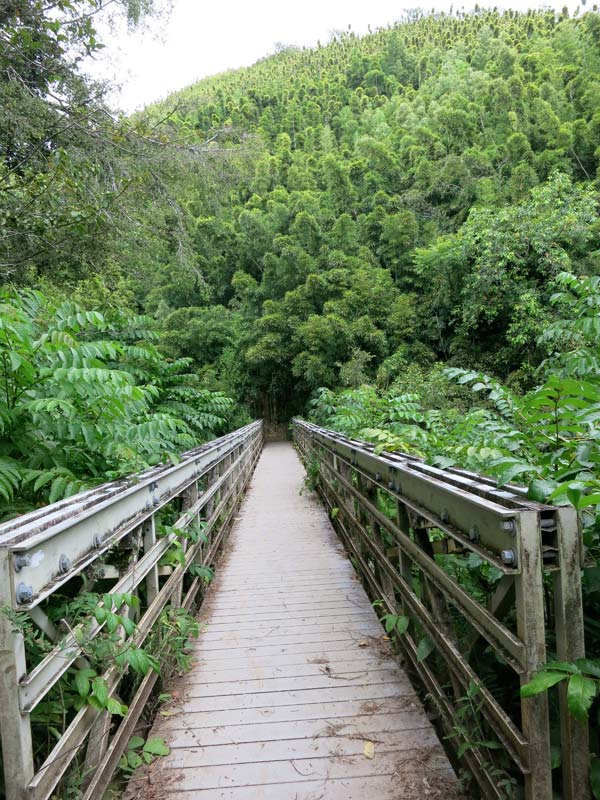 Pipiwai Trail is part of Haleakala National Park and is located above Oheo Gulch (Seven Sacred Pools). This can be confusing because Haleakala National Park is actually split into two parts. Most people are familiar with the summit section where you can watch the sunrise from above the clouds, but there's a coastal section of the park in a town called Kipahulu, about 12 miles from Hana town.
You park at the Haleakala National Park Visitor Center (again this is a different Visitor Center than the one on the way to Haleakala Crater). Parking is $10 per vehicle and is valid for 3 days at any of the Haleakala National Park areas, so save your receipt if you've already gone up to the crater or plan to. There are restrooms at the Visitor Center but none along the trail.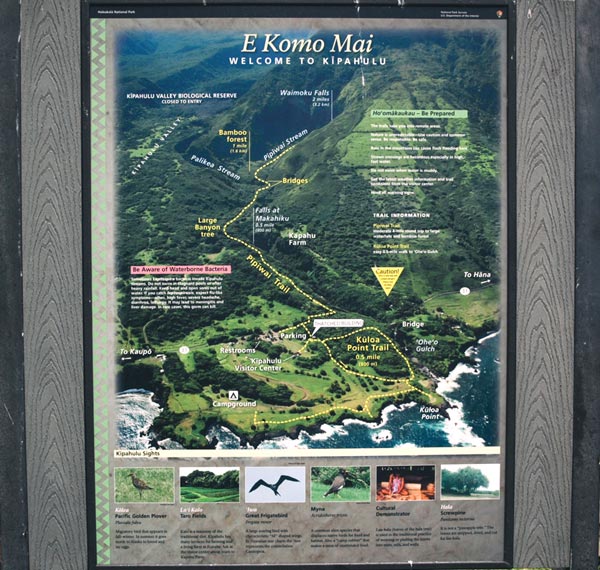 Pipiwai Trail is 4 miles roundtrip, gaining 650-feet in elevation. Most Internet sources say it takes 2 1/2 – 5 hours to hike. We did it in about 2 hours at a leisurely pace, but avid photographers and those who are less active will need more time.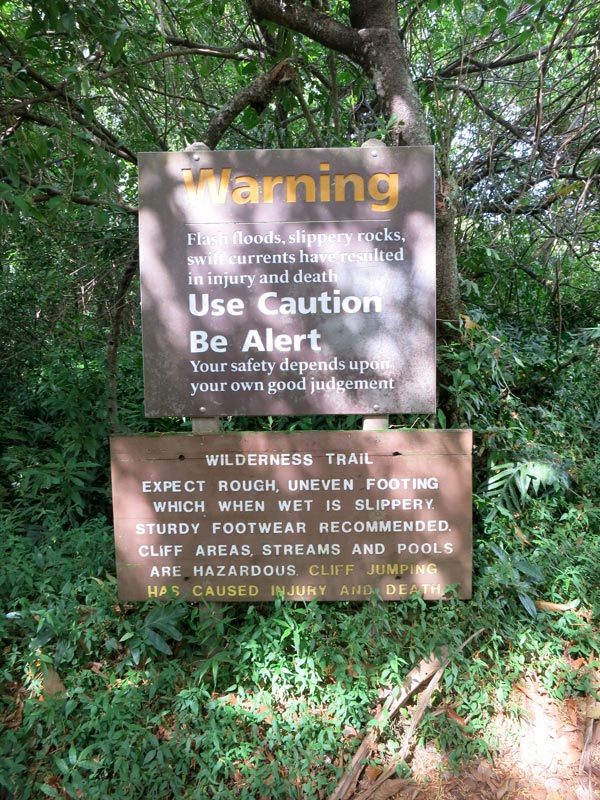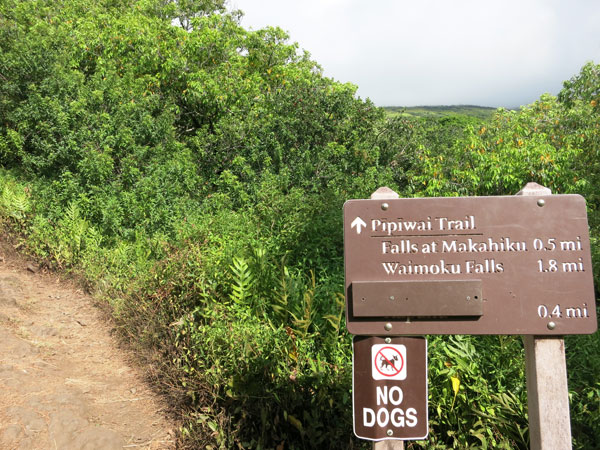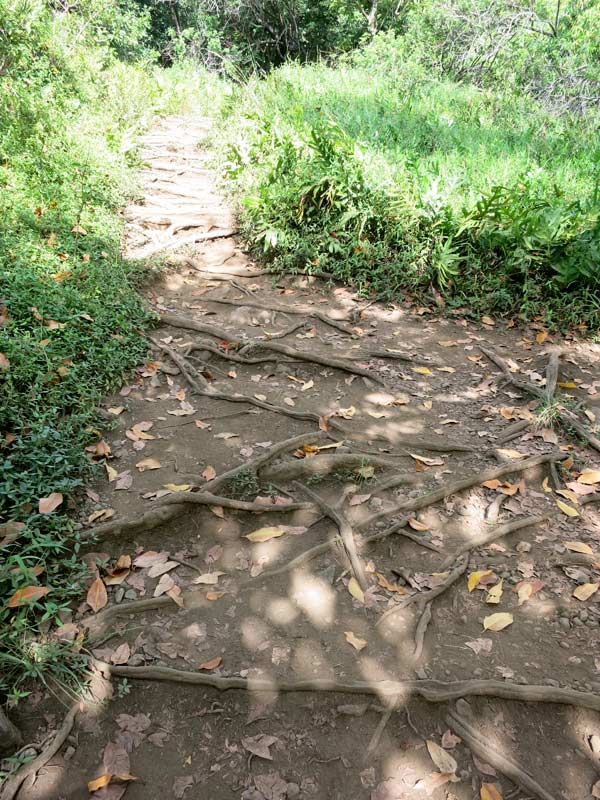 The first part of the trail is covered in roots. We recommend wearing shoes with good grip that you don't mind getting wet as there is a stream section you will have to cross to get a closer view of the waterfall.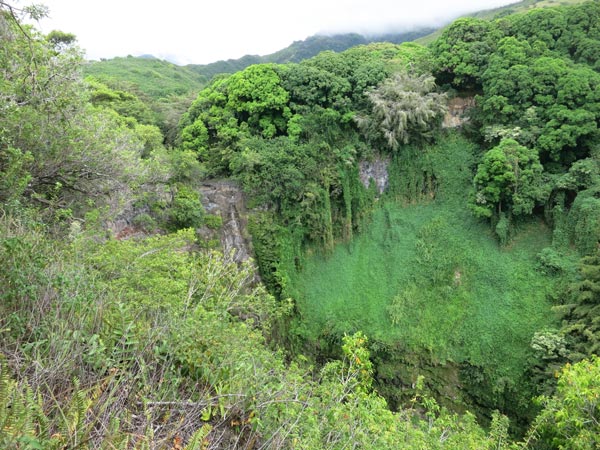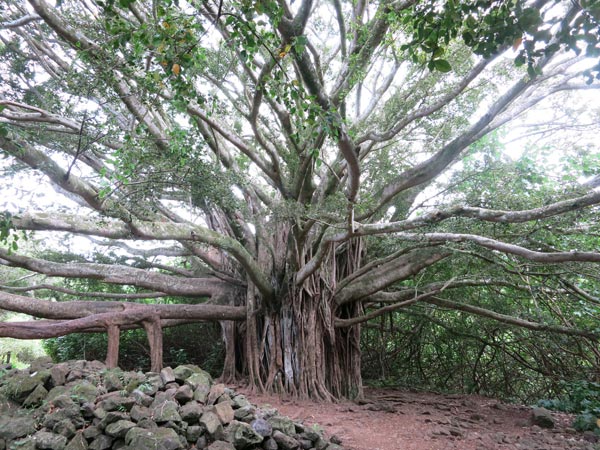 This beautiful banyan tree is not quite as big as the one in Lahaina, but it is not nearly as crowded and a great photo op.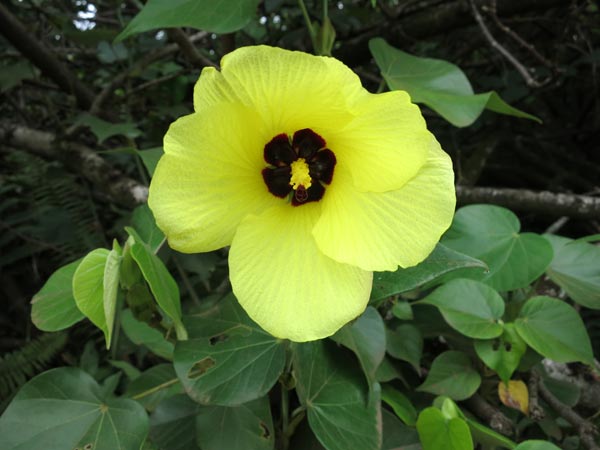 We saw all sorts of natural treasures including guava, coffee trees, mango, lilikoi, and this hibiscus flower.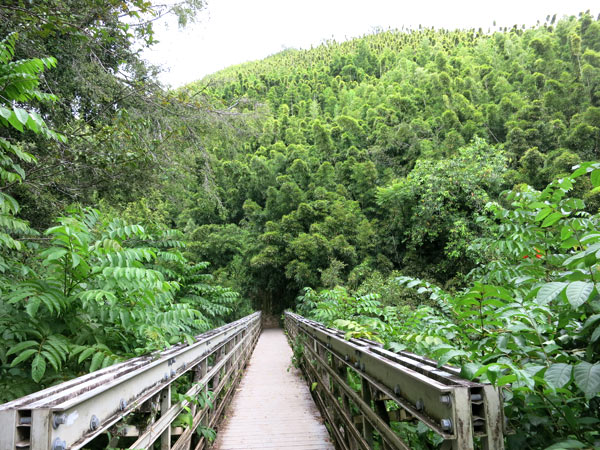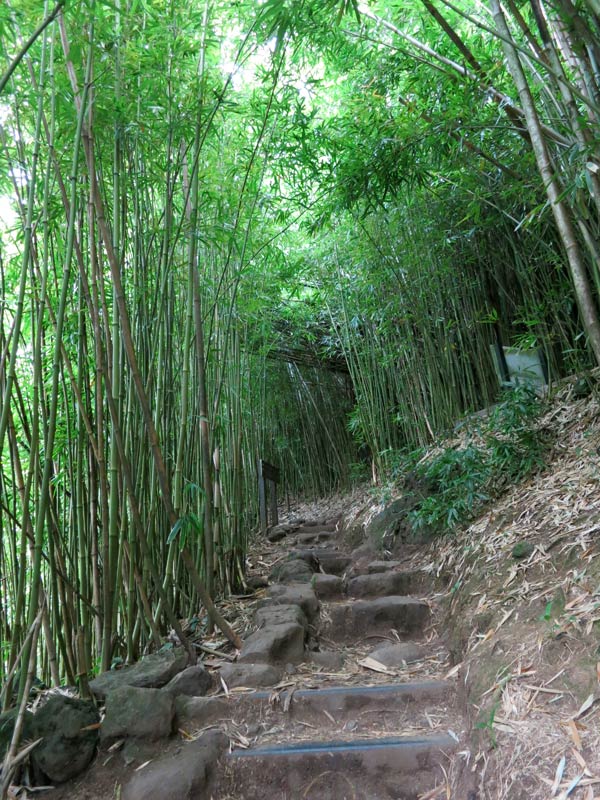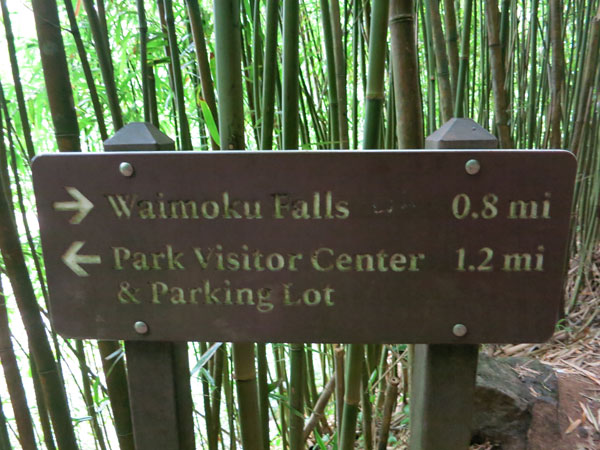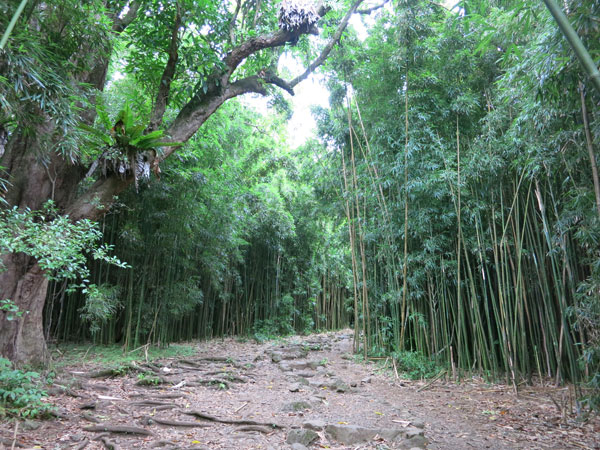 Once you cross the bridge, you'll enter the Bamboo Forest, which starts with a stone pathway and quickly becomes a nice boardwalk.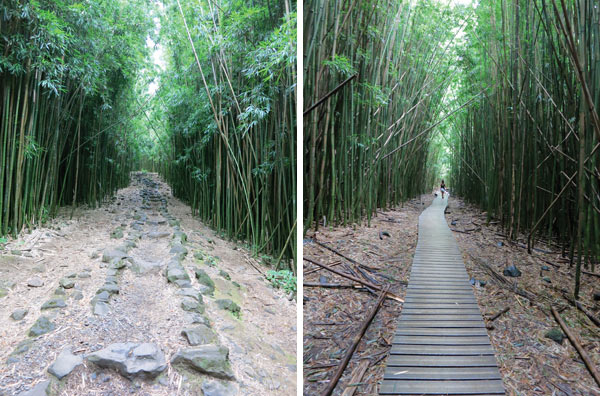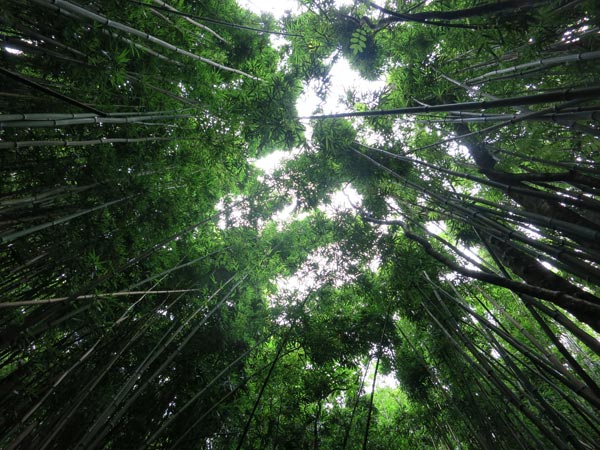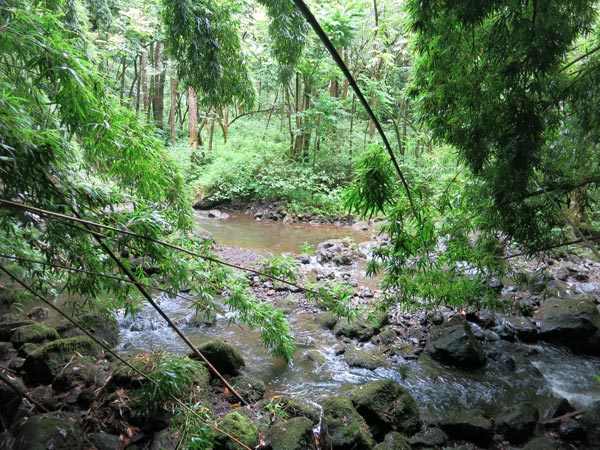 The hike brings you to Waimoku Falls, a breathtaking 400-foot waterfall… then you turn around and return to the start. As many have said, it's more about the journey than the destination, but we think both in this case are pretty awesome!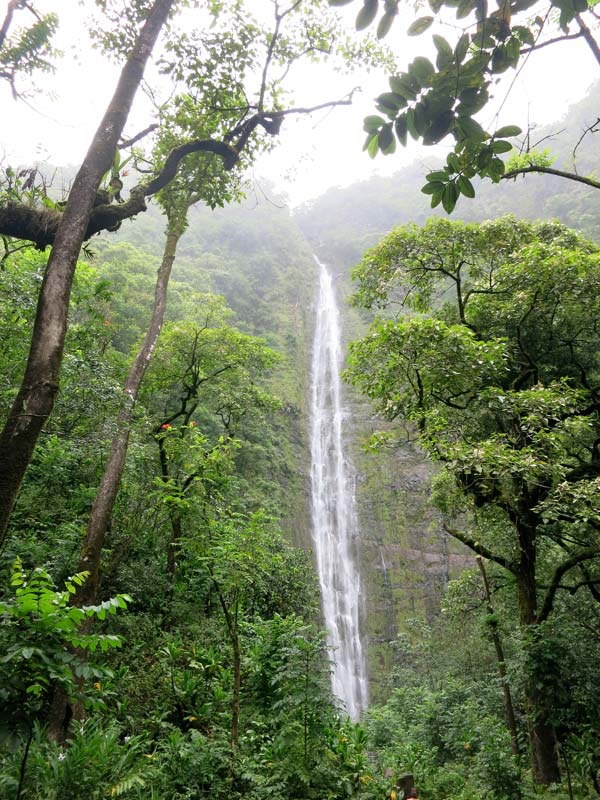 The east side of Maui is lush and green because it rains frequently. When we were on the Pipiwai Trail, it was hot and muggy during the first part of the hike, got cooler in the Bamboo Forest, started sprinkling once we reached Waimoku Falls, and then a heavier downpour on our way back through the forest.
You will definitely want to bring water and some bug spray. You may want to have a poncho, umbrella, hat, and/or a backpack to protect your camera if it rains.
Happy hiking! Have fun, stay safe, and let us know what you think!