Lahaina is a town located on the western coast of the island and is one of the most popular tourist destinations in Maui. The town has a rich history, dating back to ancient times when it was a center for Hawaiian royalty. Today, Lahaina is known for its beaches, shopping, and dining.
One of the main attractions in Lahaina is Front Street, a historic street lined with shops, restaurants, and art galleries. Visitors can find a wide range of souvenirs, such as Hawaiian shirts, jewelry, and crafts. The street is also home to several historic buildings, including the Baldwin House, which was built in 1834 and is now a museum.
Another popular attraction in Lahaina is the Lahaina Banyan Court, a large banyan tree that was planted in 1873 and has grown to cover an entire city block. The tree has multiple trunks and canopies, and visitors can walk under it and take pictures.
Lahaina is also a great place to enjoy the beach. Kaanapali Beach is a popular spot for swimming, sunbathing, and snorkeling. The beach is surrounded by luxury resorts and is one of the best places to watch the sunset. Other popular beaches in Lahaina include Baby Beach and Black Rock Beach.
Lahaina is also home to several cultural and historical sites. The Lahaina Historic District is a National Historic Landmark that includes many of the town's historic buildings, including the Old Lahaina Courthouse, the Lahaina Prison, and the Pioneer Inn. The Whaling Museum is also located in Lahaina and offers a glimpse into the town's whaling past.
Overall, Lahaina is a must-visit destination for anyone visiting Maui. With its beautiful beaches, historic sites, and vibrant cultural scene, there is something for everyone to enjoy in Lahaina.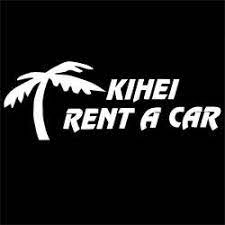 TIP: Be aware of paid parking lots and street stalls in Lahaina Town. Many of our renters have returned from a day in Lahaina with a big parking ticket. If you do get a parking ticket, you can pay Kihei Rent A Car when you return the car and we will take care of it for you. If you don't tell us about a parking ticket, we will find out and charge it to your credit card. Just be aware of where you are parking. Ask someone around you if you aren't familiar with the  payment app or system.