It's an ordinary Sunday afternoon at Kihei Rent A Car. Football games are playing on the display screen instead of the Maui Ocean Center fish videos. The crew is in the flow taking care of customers. The customers, as always, are gracious and happy. 
The place smells like toast.
Toast; that comforting smell that says "All is well, I made you toast". At that moment I realized how much family the "family owned and operated rental car company on Maui since 1990" really has running the business.
At Kihei Rent A Car there are families within the family business. 
Jayne and Acacia Craine are mother and daughter.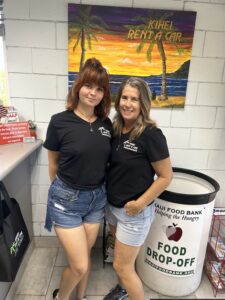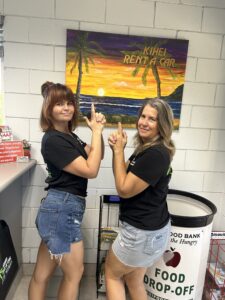 Arlene and her sons Andrew and Christian work together.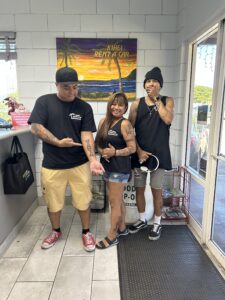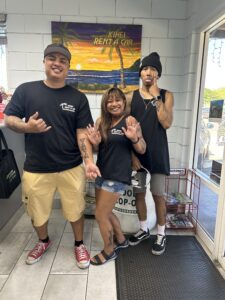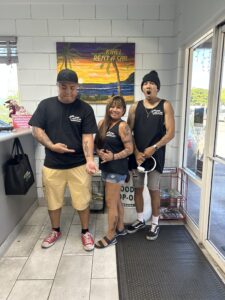 Leihua Wong and Nani Heermance are sisters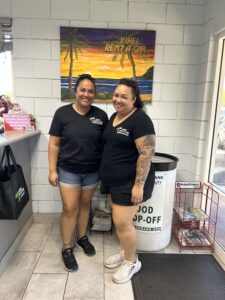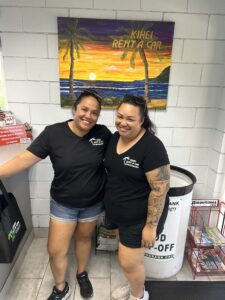 The cool thing is, everyone works really well together. The cars are washed with care, the shuttles leave on time and pick up folks within 30 minutes of deplaning (as long as luggage is not delayed). There are no long lines at the rental counter. If customers do have to wait it's generally a few minutes at most. And there are always friendly conversations among rental agents and customers as well as fun conversations among customers. The place is vibrating at a high frequency and everyone feels good!
There are more familial combos working at Kihei Rent A Car too. On another day you'll see brothers working together, cousins working together, or aunties and nephews or nieces working together. No matter what day it is, the whole Kihei Rent A Car team is one big family and friends group! This high energy work environment makes working together fun. 
So whether you are coming to drop off goods for Maui Food Bank, delivering the mail or a package, coming in to rent a car or return a car, dropping of Krispy Cream donuts, or adding a free additional driver:
WE ARE HAPPY TO SEE YOU AND WELCOME YOU TO OUR FAMILY!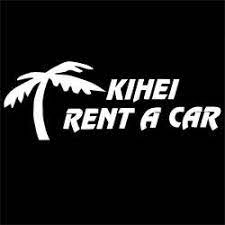 TIP: By providing fast and friendly service, we strive to make everyone feel like family here at Kihei Rent A Car. We absolutely love and appreciate the positive emails, Christmas cards, and yummy food and thoughtful gifts our customers share with us!. Mahalo for being a part of our ohana!