Although most schools in Hawaii end their year in May nowadays, June is really when it starts feeling like summer, with multiple events happening every weekend. Here are just a few Maui activities to mark on your calendar this June.
---
Maui Film Festival
Wednesday, June 4 – Sunday, June 8
Hailed as "Maui's answer to Sundance" by the Los Angeles Times, we always look forward to catching at least one of the unique films screened at the Maui Film Festival. Although there are a variety of venues, the Celestial Cinema is our favorite. We love bringing a blanket and watching a movie under the stars.
The film festival also features a bunch of awesome culinary events such as the Opening Night Twilight Reception, Soirée at Spago VIP Party, Taste of Chocolate, and Taste of Wailea. See all the Maui Film Festival happenings here.
---
Zenshin Daiko's Taiko Festival
Saturday, June 7th at 7:00 pm
Maui Arts & Cultural Center – Castle Theater
Taiko drumming is a traditional Japanese artform, performed with high energy and carefully choreographed movements. Zenshin Daiko, a non-profit children's taiko group with over 50 members, will perform new works as well as old favorites. If you've never seen taiko drumming and enjoy a good beat, you won't want to miss this. More information here.
---
Maui Upcountry 4-H Livestock Ag Fair
Saturday, June 7th, 2014 – Sunday, June 8th, 2014 from 8:00 am – 4:00 pm
Oskie Rice Field & Arena
Makawao is a paniolo, or Hawaiian cowboy, town. The annual Upcountry 4-H Ag & Farm Fair celebrates the love of the land and perpetuates Maui's paniolo history with a livestock show and auction, rodeo, horse rides and games for the keiki, agriculture tent, Made-In-Hawaii food and crafts, and live music. See a different side of Maui at this family-friendly event.
---
Obon Festivals
Saturday, June 7 – Sat, August 30
Summer is obon season here in the islands. Obon is a Japanese Buddhist festival filled with dancing meant to honor loved ones who have passed away and celebrate the living. Though many attendees dress up in kimonos and happi coats, traditional dress is not required and anyone can attend. Fun to people watch and even join in on the fun – just follow the other dancers! It's free and there are many opportunities to attend.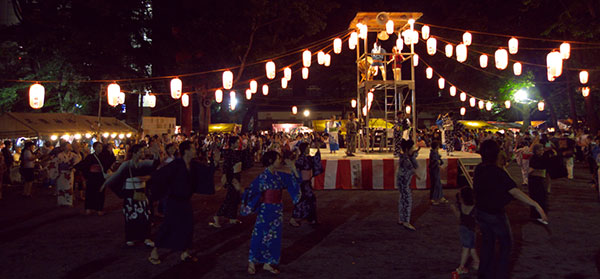 Here's the June Obon Schedule:
Saturday, June 7
Lahaina Shingon Mission
682 Luakini Street, Lahaina
Obon service at 6:30 pm, dancing at 7:30 pm
Saturday, June 14,
Puʻunēnē Nichiren Mission
9 Ani Street, Kahului
Obon service at 7:00 pm, dancing at 8:00 pm
Friday, June 20
Wailuku Jodo Mission
67 Central Avenue, Wailuku
Obon service at 7:00 pm, dancing at 8:00 pm
Saturday, June 21
Wailuku Shingon Mission
1939 North Street, Wailuku
Obon service at 7:00 pm, dancing at 8:00 pm
---
Kapalua Wine & Food Festival Presented by VISA
Thursday, June 12th, 2014 to Sunday, June 15th, 2014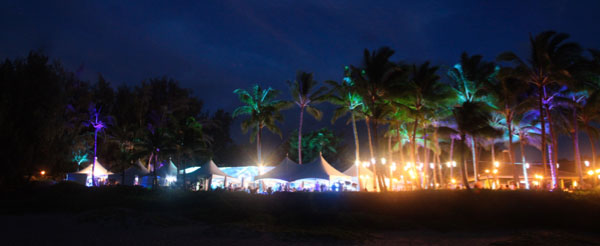 Any event that has the words "wine" and "food" in its name is already a winner in our opinion, and the 33rd Annual Kapalua Wine & Food Festival is no exception. According to its website, "Over the years, the Festival program has grown to incorporate cooking demonstrations, wine and food pairings, winemakers' dinners, a golf tournament, tennis clinic, the Kapalua wine tour and two major evening galas, the celebrated Grand Tasting with theme-inspired cuisine and wines from around the world and the spectacular Seafood Festival featuring culinary delights from Hawaii's most prominent Chefs."
---
Lawn & Garden Fair
Saturday, June 14th from 10:00 am – 3:00 pm
Maui Mall
About 85-90% of Hawaii's food is imported, which is why we're particularly delighted that this year's theme of the 19th Annual Lawn & Garden Fair is Edible Landscaping. The fair is free and will have lots of plants for sale including native Hawaiian and non-invasive landscape plants, fruit trees, succulents, and clumping bamboo. Get your gardening questions answered and possibly win a door prize. Visit http://www.malp.org for more info.
---
ArT=Mixx: Bohemian Feminique
Saturday, June 21, 7:00 pm – 11:00 pm
Maui Arts & Cultural Center – Yokouchi Pavilion/Schaefer International Gallery
ArT=Mixx uses art in several of its forms – visual art, music, multimedia, video, and dancing – to create a free interactive party for the over-21 and young-at-heart crowd. Each event is themed according to the current exhibit in the Schaefer International Gallery. We love that most everyone gets into the theme and dresses up!
According to Facebook, "Art=Mixx: Bohemian Feminique is a conceptual event honoring the spirit of women who embrace an unconventional lifestyle with creativity and passion, relating to the current exhibit in Schaefer International Gallery: 3 women artists share the gallery with concurrent solo shows. Their bodies of work draw from ideas about counterculture, bohemianism, sexuality, instinct, and playful fantasy."
---
Ki Ho'alu – Slack Key Guitar Festival 2014
Sunday, June 22, 1:00 pm – 7:00 pm
Maui Arts & Cultural Center – Pavilion/Amphitheater
What if you could sit back and listen to some of Hawaii's best slack key guitar musicians – all for free? On June 22, you can! Kī hōʻalu means to "loosen [tuning] the key" and is the name for the solo finger picked style unique to Hawaii. Slack key guitar music is sweet and soulful, and it is said that slack key is drawn from the heart and soul out through the fingers of each player. Sounds like a perfectly relaxing Maui day to us! More info here.
---