Sacred Garden Maui is a botanical garden and educational center located in the heart of Haiku. The garden is known for its extensive collection of medicinal and aromatic plants, as well as its commitment to sustainable and regenerative farming practices.
The garden offers visitors a chance to explore and learn about the diverse flora of Hawaii, including many rare and endangered species. Some of the highlights of the garden include a butterfly sanctuary, a labyrinth for meditation and reflection, and a collection of native Hawaiian plants that have been traditionally used for healing.
One of the unique features of Sacred Garden Maui is its emphasis on education and community outreach. The garden offers a variety of workshops and classes, covering topics such as plant medicine, permaculture, and sustainable living. It also hosts events and gatherings throughout the year, including concerts, art shows, and farm-to-table dinners.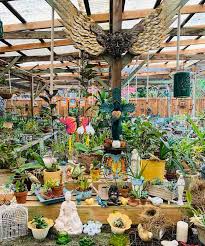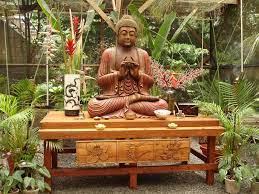 In addition to its botanical and educational offerings, Sacred Garden Maui is also home to a small farm and apothecary, where visitors can purchase fresh produce, herbal remedies, and other handmade products. The farm uses regenerative farming techniques and works to promote biodiversity and soil health.
Sacred Garden Maui is a vibrant and welcoming community space that celebrates the beauty and healing power of nature. Whether you're interested in learning about plant medicine, exploring the natural world, or simply enjoying the tranquility of a lush garden, this magical oasis is definitely worth a visit.  https://sacredgardenmaui.com/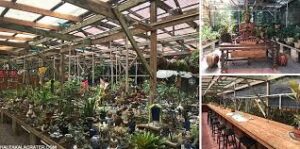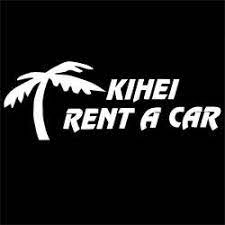 TIP: Drive down from Makawao to Paia on Baldwin Avenue and make a stop at Sacred Garden along the way. Since this area can be wet, be prepared for rain as well as mosquitos that like the damp environment. The only restroom at Sacred Garden is a portable so plan ahead if they doesn't work for you.