Rental car companies often charge additional fees for drivers who are under the age of 25 because statistics show that this age group is more likely to get into car accidents. According to the National Highway Traffic Safety Administration, drivers aged 16-24 are three times more likely to be involved in a car crash than drivers over the age of 25.
As a result, rental car companies view drivers under 25 as higher-risk customers and charge an additional fee to cover the increased risk of insuring them. This fee is often called a "young driver fee" and can range from $10 to $30 per day, depending on the rental car company and location.
It's important to note that not all rental car companies charge young driver fees, and the policies and fees can vary based on location and other factors. If you're under 25 and planning to rent a car, be sure to check the rental company's policies and fees before making your reservation.
Like Kihei Rent A Car, all of the following companies require renters to be 21 years old. 
Unlike Kihei Rent A Car, they all charge renters the following amount DAILY for renting a car.
Enterprise $25
Alamo $20
Avis/Budget $28
Advantage $25
Dollar $29
Thrifty $29
Hertz $29
National $21
Sixt $25-$30
Ace $20
Fox $20-$25
Routes $25
Turo $30
Kihei Rent A Car $0
So let your family and friends who are age 21-25 know that Kihei Rent A Car is their solution to avoiding the $20-$30 a day "young renter fee" when visiting Maui.
If they don't have their own insurance that covers them for damage to a rental car, or for damaging someone or something with the rental car, we have very reasonable prices for our CDW and SLI.
It's easy to make a reservation on our website: https://kiheirentacar.com/ We have a 5 day minimum for advanced reservations. However, call us the day you need a car just for a day or two and we can almost always accommodate you.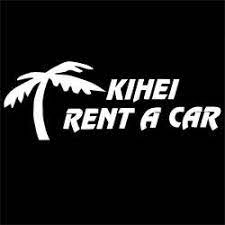 TIP: We do require our renters to have a major credit card rather than a debit card. If you are a young renter and don't have a credit card see if you can be an additional card holder on your parents' credit card. This works for renting cars as well as improving your credit score so you can get your own credit card.