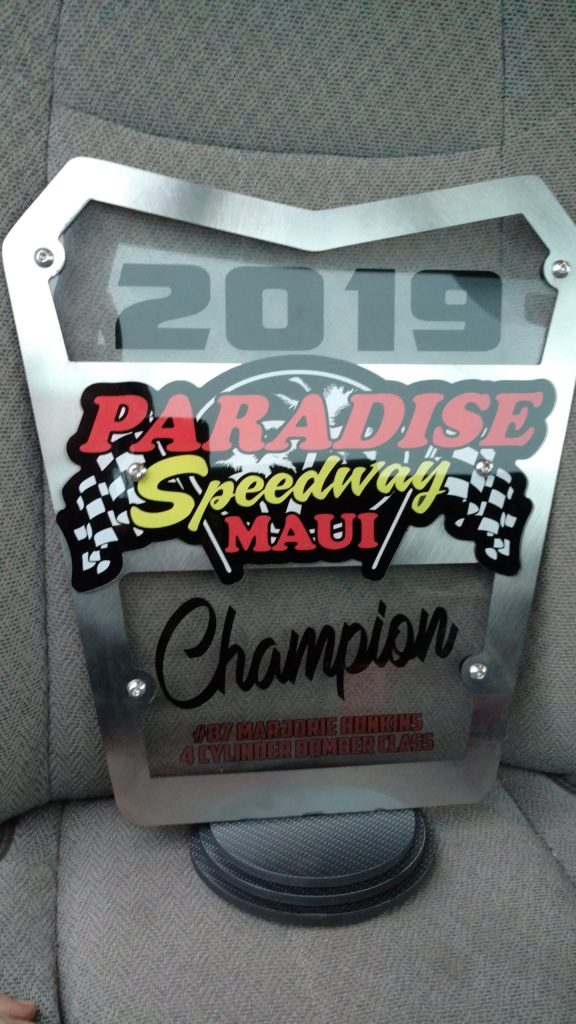 Congratulations to Marj Hunkins for winning the 2019 Championship in Dirt Track Racing!
Marj and her pit crew are the mechanics who work on the rental car fleet at Kihei Rent A Car. So, you can always count on reliable, well maintained cars when you rent at KRAC. If there ever is a need for roadside or any assistance at all, one of the KRAC maintenance team will be at your side right away. And, unlike most large rental car companies, Kihei Rent A Car never charges for roadside service.
Marj and her crew have your back!