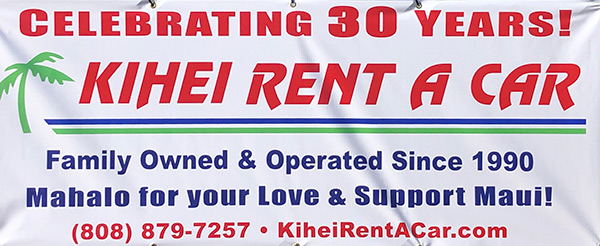 We are so so grateful to every one of you who has rented a car from us over the past 30 years! We are just as grateful for you telling your family and friends about our business.
Since Dave started Kihei Rent A Car Inc in 1990, we have done very little traditional advertising. Word of mouth has been the main reason for our growth and success.
SO, a big part of our success and longevity is BECAUSE OF YOU!!
THANK YOU * THANK YOU * THANK YOU
We love to hear the many stories of how you found out about us. If you feel inspired to share, post your "How I Learned About Kihei Rent A Car" story. You can email us too at info@kiheirentacar.com
We look forward to seeing you again soon!