Valentine's Day is next week and love is in the air!
Ah Maui, so romantic. It's undulating green mountains, miles of white sandy beaches and fabulous glowing sunsets. They say that Hawaii is for lovers, and I agree. Lovers of all sorts, but especially food lovers! Maui has an abundance of fresh fish, locally grown fruits and vegetables and passionate chefs, resulting in some of the most amazing places to eat. The food is so unbelievably good, or as we say in Hawaii, 'so ono'!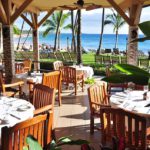 One restaurant that serves ono-licious food is 5 Palms Restaurant, right on Keawakapu Beach in Kihei. It's an open air place with spectacular sunset and ocean views. The menu has a wide range of items and 'pupus' (appetizers) to start your evening off right.
Very romantic indeed.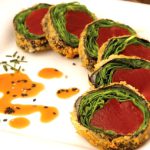 If your first love is sushi and you're looking for a lively night out, Sansei Restaurant in Kihei is your go to spot. It's a popular, happening place that serves some of the best sushi on the island.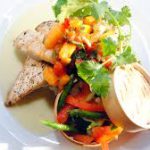 One of my personal favorite's is Cafe O'Lei, located upstairs in the Rainbow Mall on South Kihei road. The food here is unbelievably good. The menu is extensive and distinctively local with a creative twist.
With so many great places, you really can't go wrong. So if you want to impress your loved one, or your own personal culinary palate, don't forget to call your favorite Maui restaurant and make reservations for Valentine's Day.
With love from all of us at Kihei Rent A Car, Maui's family owned and operated rental car business since 1990. We wish you a Happy Valentine's Day 2018.♥