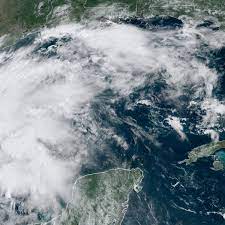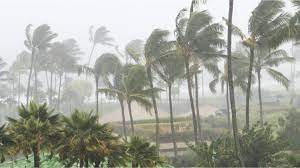 A powerful hurricane that formed in the Pacific Ocean last week weakened on Sunday to a tropical storm and was expected to continue to lose strength before coming close to Hawaii, forecasters said.
Tropical Storm Calvin had maximum sustained wind speeds of 50 miles per hour on Monday afternoon, forecasters said, making it a tropical storm. It had dropped from a Category 3 hurricane on Friday night to a Category 2 on Saturday.
The storm is moving west at 20 m.p.h. toward Hawaii and is expected to move in that same direction over the next several days, the National Hurricane Center and the Central Pacific Hurricane Center said.
It was about 850 miles from Hilo on the northeastern coast of the Big Island on Monday morning.
A tropical storm watch was issued for Hawaii County, which meant that sustained winds of 39 to 73 m.p.h. were possible within 48 hours. The storm was expected to be near the Hawaiian islands by Tuesday evening or early Wednesday.