South Maui, particularly the areas around towns like Kihei and Wailea, offers a variety of activities and things to do at night.
Here are some options: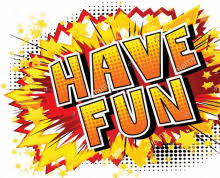 Beach Strolls: South Maui has beautiful beaches, and taking a moonlit stroll on the beach can be a romantic and serene experience.
Dining: South Maui has an array of restaurants and eateries. You can enjoy fresh seafood, Hawaiian cuisine, or international options. Some restaurants even offer live music or hula shows during dinner.
Luau: Attending a traditional Hawaiian luau is a popular evening activity. These events typically include a feast, hula dancing, and other forms of Polynesian entertainment.
Nightlife: While South Maui isn't known for its nightlife like some other Hawaiian destinations, you can still find bars and lounges for a casual drink. Kihei, in particular, has a few options.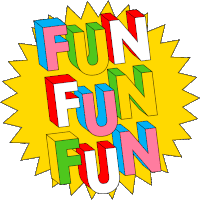 Star Gazing: The night skies in Maui can be incredibly clear, and you can go stargazing. Consider visiting the Haleakalā Observatory for a fantastic view of the night sky.
Art Galleries: Some art galleries in Kihei and Wailea stay open late in the evening, allowing you to appreciate and purchase Hawaiian and local artwork.
Shopping: Some shops in Kihei and Wailea may stay open late, and you can browse for souvenirs or unique gifts.
Movie Night: If you prefer a quiet evening, you can catch a movie at a local cinema.
Spa Treatments: Many resorts and hotels offer spa services well into the evening. You can relax and unwind with a massage or other treatments.
SPOTLIGHT FOR FUN IN SOUTH MAUI: ISLAND ART PARTY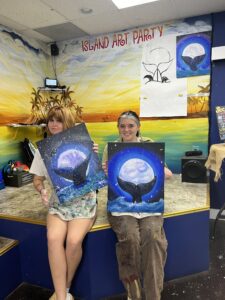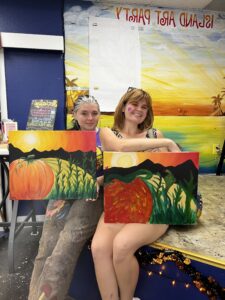 Island Art Party on Maui is a popular art studio and entertainment venue where people enjoy a creative and social experience. Island Art Party offers art classes, particularly paint and sip sessions, where participants create their own works of art while enjoying drinks and socializing with friends or other participants.
During these sessions, participants are guided by local artists to create their own paintings, often with a Hawaiian or tropical theme. It is a fun and relaxed way for both locals and tourists to engage in art while enjoying the company of others. Island Art Party provides all the necessary art supplies, and no prior art experience is required.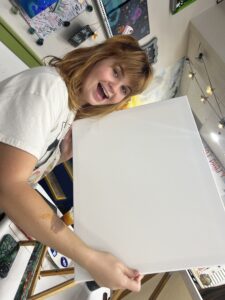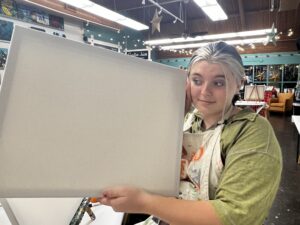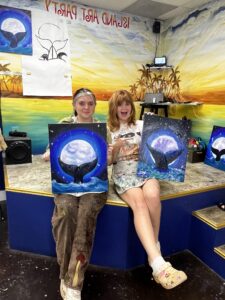 From blank canvases to:                                      fun and creative paintings!