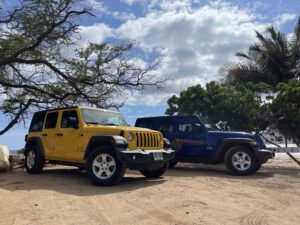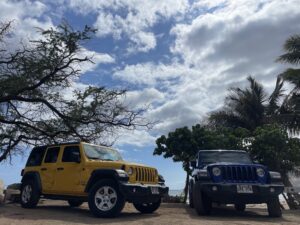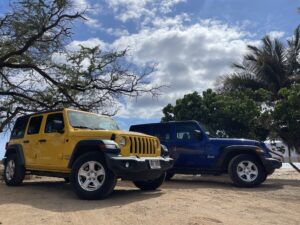 Many visitors ask us about where to go hiking on Maui. The most common suggestions are Twin Falls, Haleakala Crater, or Iao Valley. But not many folks hear about the great hiking trails in Poli Poli Spring State Recreation Area. This state park, located upcountry above Ali'i Kula Lavender, has rough, unpaved roads. Therefore, you need a 4 wheel drive vehicle to go there. That's where Kihei Rent A Car comes in.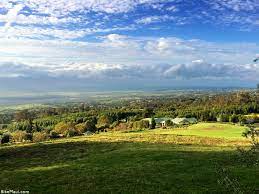 Rent a 4 door Jeep Wrangler for a day, two days, or your whole time on Maui. You can also rent a sedan from Kihei Rent A Car and "upgrade" to a Jeep on the day you want to explore Poli Poli's rough roads. Once you have your rental Jeep from Kihei Rent A Car, head on up to Poli Poli.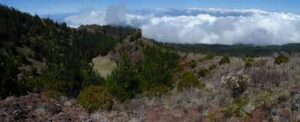 Poli Poli State Park is situated on the slopes of Haleakala, Maui's dormant volcano. To reach the park, you'll need to drive up the winding roads through Kula. Be prepared for narrow roads and steep inclines.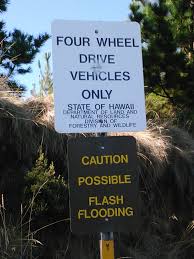 Poli Poli State Park offers a variety of hiking trails suitable for different skill levels. Here are a few popular trails to consider:
Redwood Trail: This easy loop trail is approximately 0.7 miles long and takes you through a beautiful forest of redwood trees. It's a peaceful and scenic walk suitable for all ages.
Plum Trail: This moderate 2-mile trail is a loop that meanders through a mix of eucalyptus and pine forests. Along the way, you'll be treated to stunning views of the surrounding landscapes.
Halemau'u Trail: This challenging 6-mile round trip trail is an extension of the popular Haleakala National Park trail. It leads you through diverse terrain, including forests, meadows, and cinder cones. You'll encounter breathtaking panoramic views of Maui's central valley and the ocean.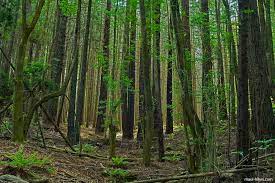 Preparation and Safety: Before embarking on any hiking adventure, it's essential to be well-prepared. Here are a few tips:
*Check the weather forecast and dress accordingly.
*Wear appropriate footwear, such as sturdy hiking boots or shoes.
*Carry plenty of water, snacks, and a packed lunch.
*Apply sunscreen and wear a hat to protect yourself from the sun.
*Bring a map or a guidebook of the park's trails.
*Inform someone about your plans and expected return time.
*Stay on designated trails, follow park regulations, and be mindful of the environment.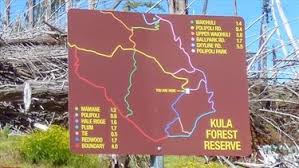 Remember, Poli Poli State Park is a remote and pristine area, so respect the natural surroundings and leave no trace behind.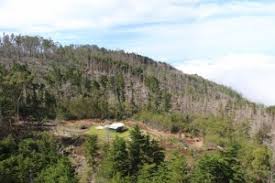 Exploring Poli Poli State Park in a Jeep and hiking its scenic trails allows you to immerse yourself in the natural beauty of Maui and experience the island's rugged terrain firsthand. Enjoy the adventure and take in the stunning vistas that the park has to offer!