Have you been to Makena Beach yet?
Makena Beach, also known as "Big Beach," is a stunning stretch of golden sand located on the southern coast of Maui. The beach is renowned for its crystal-clear waters and excellent swimming conditions, making it a popular destination for tourists and locals alike.
At approximately 1.5 miles long, Makena Beach is one of the largest beaches in Maui, and its wide expanse of sand provides plenty of space for sunbathing, playing beach volleyball, or just taking a leisurely stroll. The beach is backed by towering cliffs, which provide a stunning backdrop and offer plenty of shade during the hottest parts of the day.
One of the most unique features of Makena Beach is the series of small coves that are scattered along the shoreline. These sheltered areas provide excellent snorkeling opportunities, and visitors can often spot a variety of colorful fish and sea creatures in the crystal-clear waters.
Facilities at Makena Beach include showers, restrooms, and a large parking lot. There are also several food trucks and vendors located nearby, providing a range of refreshments and snacks for hungry beachgoers. While the beach can get crowded during peak tourist season, it's always possible to find a quieter spot further down the beach, away from the crowds.
Makena Beach is a must-visit destination for anyone traveling to Maui. With its stunning scenery, excellent swimming conditions, and plenty of activities to keep visitors entertained, it's easy to see why this beach is so beloved by locals and tourists alike.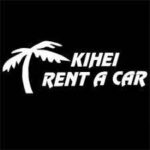 TIP: It's very very important to be careful in the waves at Makena Beach! They are "shore-breakers" and if you get caught in one it will drop you straight down on the hard sand. There are days that the waves are not super big and it's ok to go in. Just be really cautious in the water at big beach. It's a great place to catch a fantastic sunset. Both beaches in Makena Beach State Park are open from 5 a.m. to 6:45 p.m. on weekdays. On Saturday and Sunday, Big Beach is open from 5 a.m. to 6:45 p.m.; Little Beach welcomes visitors from 5 a.m. to 4 p.m. The parking gates are open 7 a.m. to 6:45 p.m. daily.