The humpback whales are only in Hawaii waters for about four months a year. But now on Maui, if you are four years and older, you can experience them "virtually" all year round.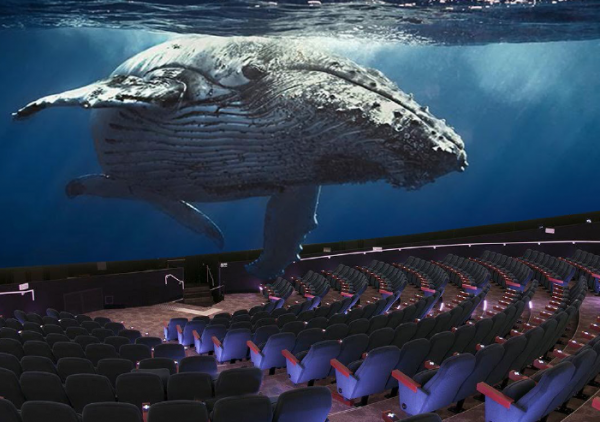 Maui Ocean Center has added a new Humpbacks of Hawaii Exhibit & Sphere, a state-of-the-art facility dedicated to the mystery and migration of Hawaii's humpback whales. The new facility features an immersive experience in Hawaii's first laser-projected 3D sphere theater.
The Humpbacks of Hawaii Exhibit hall tells the story of the humpbacks' nomadic lifestyle and migration routes taken globally, regionally, and within Hawaii. Visitors can learn about the whales' behaviors at any given point of their migration and the different roles they engage in along their journey. The exhibit content ranges from interactive childrens' games to never-before-seen humpback whale footage displayed on a convex screen.
After exploring the exhibit, visitors will have the opportunity to enter the Sphere to experience these behaviors in a one-of-a-kind whale encounter. All of the whales in this short clip were filmed in the waters around Maui.