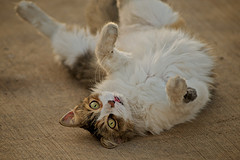 Caly lounging in the Kihei sun.
If you have ever picked up or dropped off your rental car at Kihei Rent A Car around 7am or 6pm you may have gotten a glimps of our feline friends: 33 of them to be exact! I'm pretty sure Kihei Rent A Car is the only rental car company on Maui with an official cat colony.

Sunshine waiting for dinner.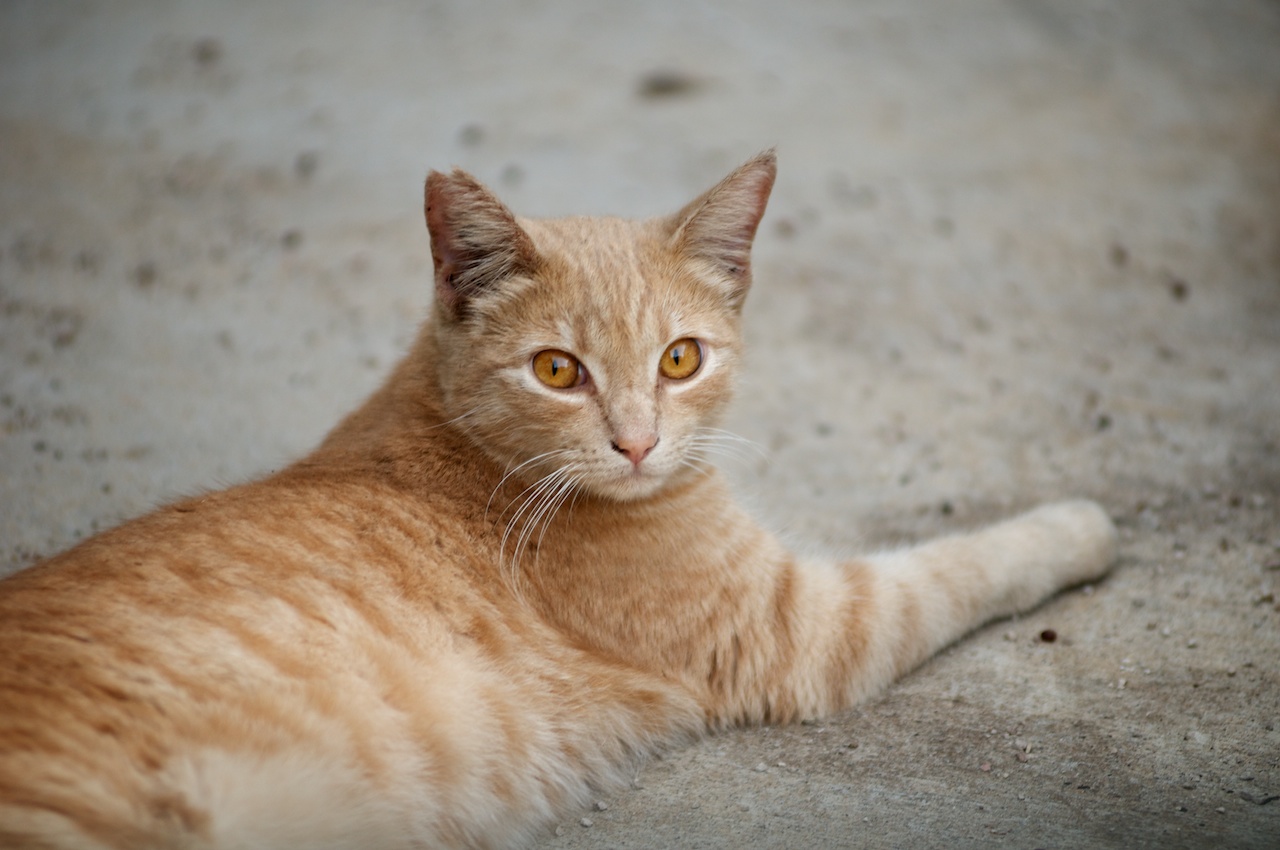 It's registered colony number is #396 through the Feline Foundation of Maui. All of the cats are spay or neutered. Any new cat that shows up is either chased off and not accepted by the colony or trapped and "fixed"by a rental cat car agent. Dr Kehler, our neighborhood vet, has provided emergency care for injured or sick cats when needed. He has also helped to spay or neuter many of our cats. They all seem to be street smart and stay away from the many tires on the Kihei Rent A Car lot. Kihei Rent A Car and it's employees are unbelievably dedicated to the cats. Several employees and some of our regular renters have donated 5 or 10 bucks to the kitty food kitty fund:) It costs us a couple thousand dollars a year for cat food. Financially this does not make perrrrrrfect sense, but all at Kihei Rent A Car agree: it's well worth it!
Next time you're on Maui and you're missing your kitty, come visit one of our many cats!

This post is dedicated to "Inky"; proud Kihei Rent A Car feline mascot from 1999 to 2007