Previously Posted on August 17, 2022
Many spectators lost their voices after screaming so much last weekend at Paradise Speedway Maui.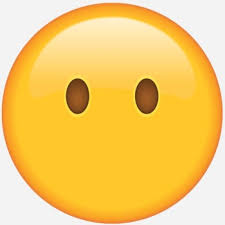 The Kihei Rent A Car Racing team had four excellent drivers tearing up the track all night. AND, tearing up their cars too!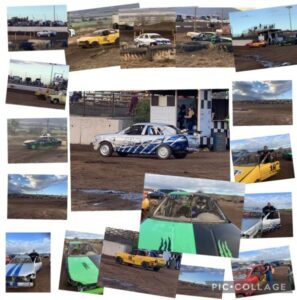 Michael's car broke before he could be a contender in the final race
s.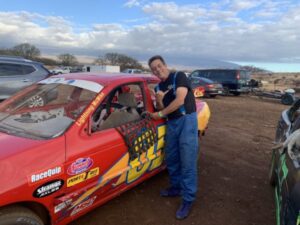 A last minute substitution was made which brought Mat out of circle track retirement after 3 years. He didn't seem too rusty. As a matter of fact, he came from behind to win first place in the last 1/4 mile of the Trophy Dash! Thus, the excitement and screaming.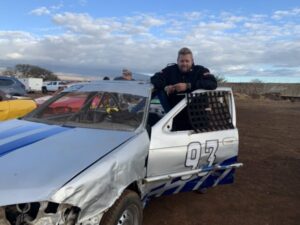 Mikey won the main event for the 4 Cylinder Bomber Class. Marj came in 6th in the 12 car event. Mat destroyed the entire right front suspension of the car he was racing for Eli, Ooops! So, he didn't finish the main event.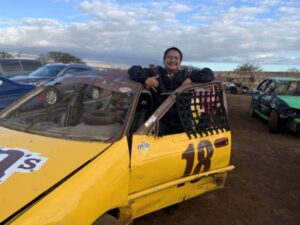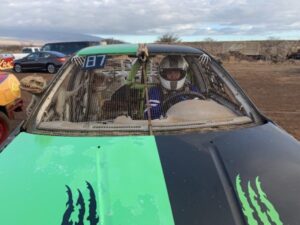 Sounds super fun and exciting? Well then, come on out and cheer the KRAC Racing Team on. Just try not to lose your voice at the next races; which are September 2nd and 3rd.