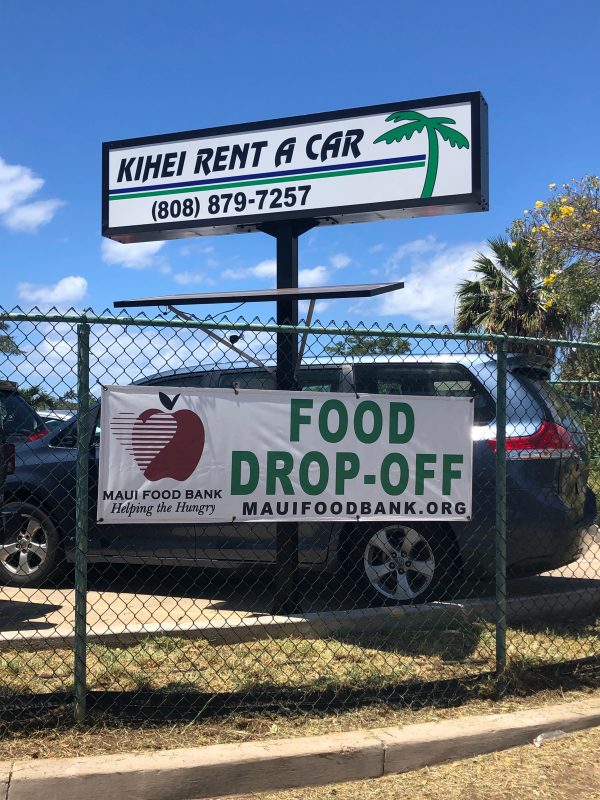 Ryan's great idea to collect food for the Maui Food Bank was sparked by the many rental car customers who left behind food they couldn't use. Within a couple of days of Ryan's call to MFB, this sign and container were set up at our Kihei location.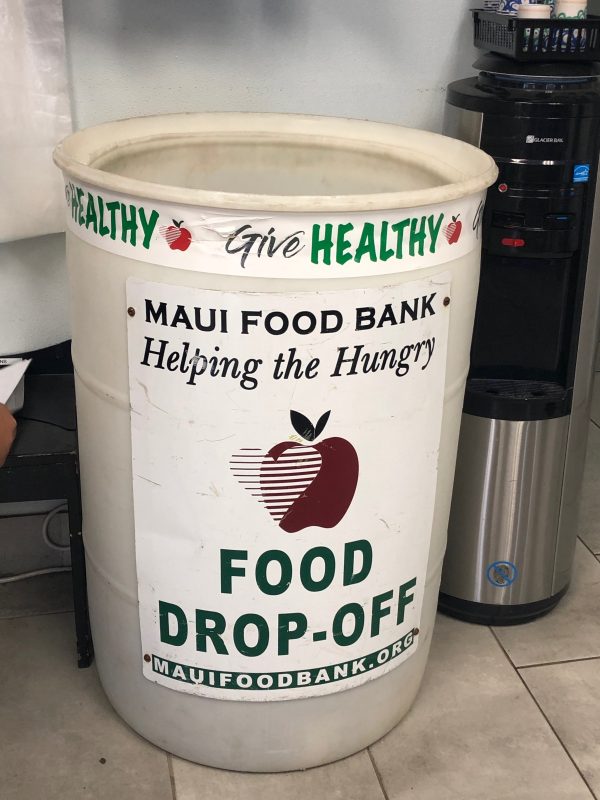 Maui visitors and residents, let's fill this bin. We have so much to be grateful for. This is such an easy way to give back to our beautiful island community.
Drop off hours at Kihei Rent A Car are from 7:30am to 8:00 pm.
Thank you! Thank you! Thank you!
Head on over to Maui Food Bank's website for more ways you can help with this island wide cause:https://mauifoodbank.org/