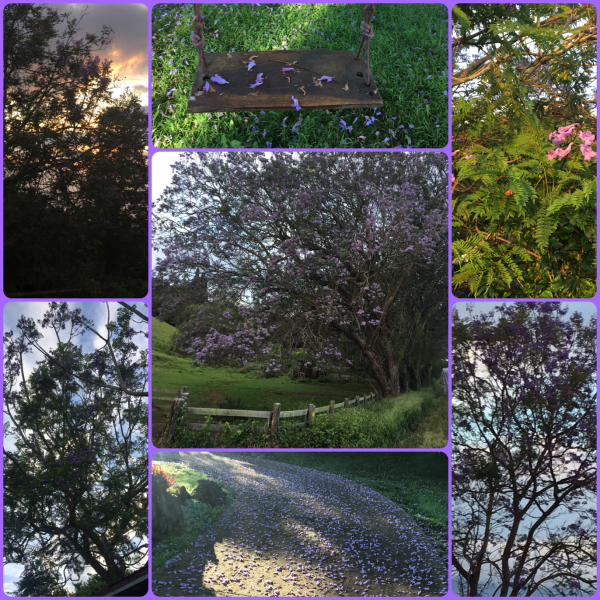 The blooming jacaranda trees are back! You will find these bright purple blossom filled trees lining Haleakala Highway. The drive upcountry is well worth it. Every tree is different. Some are completely filled with purple flowers and some are more sparse.
They are all MAGNIFICENT!
I love seeing the cars pulled off the side of the road so their drivers can take pictures of the trees. If you head up to Kula, please make sure where you pull off is safe and well off the road. Sunset is a great time for upcountry sight seeing. But, then again, so is morning and mid-day. ANYTIME is a great time to go check out the jacarandas!
Even if purple is not your favorite color, you will be in awe of Nature's beauty that is blooming right now on Maui.
Words do not do them justice. Drive upcountry to experience this seasonal show.
If you are not on Maui right now, take a moment to click on this link to see images for a "jacaranda tree Hawaii" Google search.
It will bring you joy.
A hui hou!
 https://www.google.com/search?q=jacaranda+tree+hawaii&client=safari&channel=mac_bm&tbm=isch&tbo=u&source=univ&sa=X&ved=0ahUKEwis2q6uhdnaAhWKxVQKHUOkCUEQsAQIOA&biw=1440&bih=777