Two weekends ago was another extremely close race at Paradise Speedway Maui.
Marj Hunkins nosed out her competitors to win the last race of the season.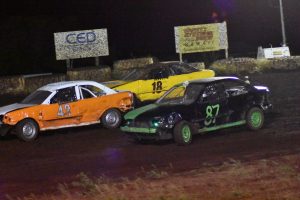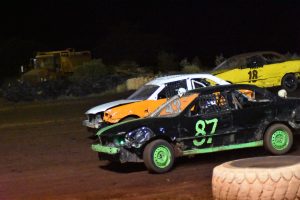 Marj was edged out of the season Championship by 10 points. Mike Dela Cruz, another Kihei Rent A Car race team member, took that title this year.
It was a great 2018 season at Paradise Speedway Maui. The Kihei Rent A Car Racing Team dominated the field. With the help of the pit crew, those 4 cylinder bomber Nissan Sentras keep on running.  
Next time you are on Maui and rent one our our Nissan Sentra non-bombers, check out a race at PSM. Going to the circle track races is a fun and unique thing to do on a tiny island in the middle of the Pacific ocean.
Racers start your engines!