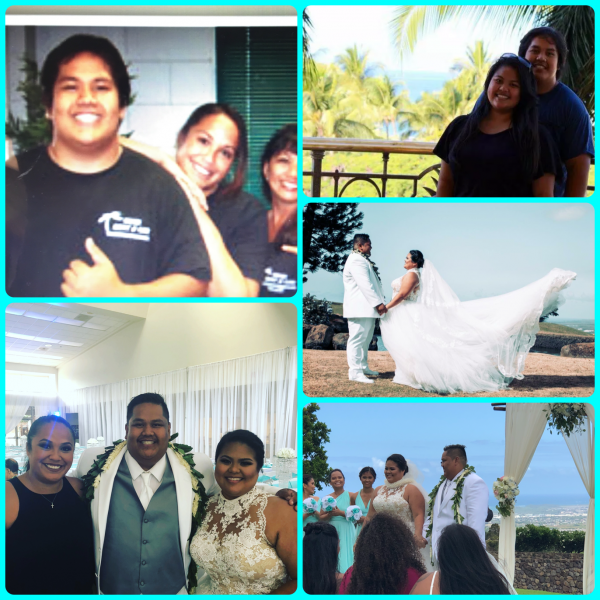 Our sweet Mike Licos is all grown up and married as of this past Sunday! Mike has been a part of the Kihei Rent A Car family for over 10 years. If he has ever picked you up at the airport or rented you a car, you will remember Mike. His big beautiful smile, calm and kind demeanor, and beautiful heart always leaves a lasting impression. Really, he is one of the kindest, happiest, most genuine people I have ever met. And we have been lucky enough to literally watch Mike grow up here at Kihei Rent A Car.
Mike and his new wife Richel have been dating for the past 10 years. During much of this time Richel has been on the mainland getting a degree and then working on Oahu. That is why this couple is so extraordinary; their love has endured trials that have ended many relationships. It's obvious they are "meant to be".
Did you know that Frank Lloyd Wright designed a house for Marilyn Monroe–and that it is on Maui? Although Marilyn Monroe never had the house built, the plans were used to create the clubhouse for what is now The Kamehameha Golf Club. This beautiful location is where Mike and Richel's wedding ceremony took place on Sunday, August 5th, 2018.
Pictures from the wedding can be seen above along with old pictures of younger Mike, Richel, Leihua and Arlene. Leihua is gorgeous as she poses with her cousin Mike and his new bride. We all want to welcome Richel Licos to our growing Kihei Rent A Car family.
Congratulations Mike Licos! We love you and are proud of who you have become!