The axis deer problem on Maui is a complex issue that has been ongoing for many years. The axis deer, also known as the chital deer, is an invasive species that was introduced to Hawaii in the 1860s for hunting purposes. However, the population of these deer has grown exponentially, causing significant ecological and economic damage to the island.
One of the primary issues caused by the axis deer is their impact on the island's vegetation. The deer are known for their voracious appetite, and they consume a wide variety of plants, including many native species. This has led to a decline in the diversity and abundance of native plants, which has a ripple effect on the entire ecosystem.
Another issue caused by the axis deer is the damage they do to crops and other agricultural resources. The deer can consume large quantities of crops, which can lead to significant losses for farmers and other agricultural producers. This has a negative impact on the island's economy, as agriculture is an important industry in Maui.
To address this problem, various measures have been taken by government agencies and non-profit organizations. One of the most effective methods has been the use of hunting to control the deer population. Hunting is allowed on private land with a permit, and some hunting organizations have been working to encourage more hunters to participate in the effort.
In addition to hunting, other methods have been employed, such as the use of fencing to protect crops and the development of new, deer-resistant crop varieties. The state government has also allocated funding for research and education programs to help address the issue.
The axis deer problem on Maui is a significant challenge that requires a multi-faceted approach. By implementing a combination of hunting, fencing, and other measures, it may be possible to reduce the impact of these invasive deer and protect the island's ecosystem and economy.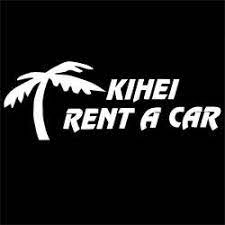 TIP: Be especially watchful at dusk and dawn, when deer tend to be more active. Use your high beams at night to see farther ahead. Slow down and watch for the eye-shine of deer near road edges. Try to drive straight, avoiding swerving around wildlife; rather, try to brake firmly and blow your horn.