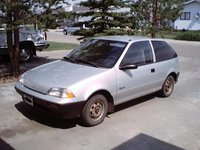 1990: Kihei Rent A Car Inc. started out with 20 Chevrolet Sprints to rent. Dave Hunkins picked his rental car customers up at their Kihei condo in the car they were going to rent. He would rent them the car and politely ask, "Can you please drive me back to our rental shack?" All of the customers were already in Kihei, so there was no need for an airport shuttle service at this time.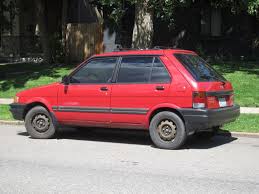 1994: The business was growing and so was the fleet. The 20 Chevy Sprints were joined by 20 of Subaru's Justy. The repeat customers were asking Dave if he could pick them up at the airport the next time they came back to Maui. He would secretly meet them at the airport curb in a Justy.
  1995: When Elton John requested a Jeep Cherokee to rent for a month while he was on Maui, and the concierge at his hotel couldn't find one anywhere, she called Dave at Kihei Rent A Car. The $3,000 that Mr John was going to pay to rent the Jeep was used for the deposit, and the company now owned it's first SUV.  At the end of the month, it became the first designated shuttle vehicle at Kihei Rent A Car. Now Dave had to be really careful at the airport. At the time, it was the only maroon Jeep Cherokee on the island.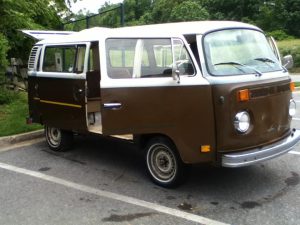 2000: It was time to have an official shuttle service at Kihei Rent A Car. This VW bus was the first registered and paid airport shuttle vehicle. Now the security guards stopped chasing the driver off when he pulled up to the curb to pick up his customers. By this time there were a half dozen people working at Kihei Rent A Car. On one airport run in this bus, our very friendly, calm employee named Bob became a hero. Right in front of the sugar cane factory the van caught on fire! Bob, a really tall, big, and gentle guy, quickly got the passengers out, opened the back hatch and threw all of the suitcases out. Everyone was fine and they even made it to the airport (in a different vehicle) on time for their flights.
2001: By this time Kihei Rent A Car had a couple of rental mini vans. These were the shuttle vehicle for many years. As business grew and more and more people were asking to be picked up at the airport, the need for a larger, more efficient shuttle service arose.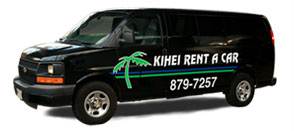 2004 – 2018 Vans 1-10 are the work horses of the company.
2014 Van 1 is donated to the Maui Humane Society to collect trapped feral cats to be spay and neutered. Now it's known as the "Cat Van".
2018: The decision was made to retire the Chevy vans with close to 200,000 miles on them and failing air conditioning. They have served us well. The new fleet of Ford Transits are now shuttling Kihei Rent A Car customers back and forth to the Kahului airport, as well as to and from Kihei and Wailea condos and hotels.
Whether you've ridden in one of our shuttles or not, we are grateful to all of our customers who have come to us over the past 28 years. We love answering your questions about sugar cane, Friday street parties, places to hike, and Haleakala sunrise reservations. Our time together in the shuttle vans has always given us a chance to get to know our customers just a little bit more. That way, when we pick you up the next time you come to Maui, it's like picking up family.