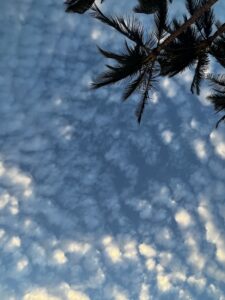 Sunsets on the south shore of Maui in the fall can be truly breathtaking. Maui is known for its stunning natural beauty and is a popular destination for those seeking picturesque sunsets. Here's what you can typically expect: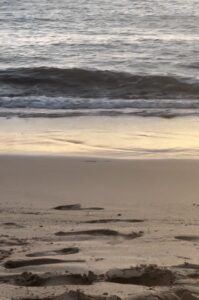 Vibrant Colors: The sunsets in Maui are famous for their vibrant and diverse colors. In the fall, you can often witness a stunning mix of warm hues, including shades of orange, pink, and purple, painting the sky as the sun dips below the horizon.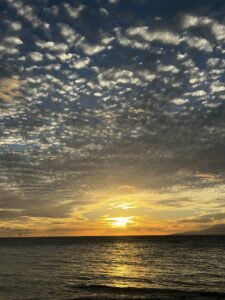 Calm Waters: The south shore of Maui is known for its calm and clear waters, which can create beautiful reflections of the sunset in the ocean. This added dimension adds to the overall magic of the scene.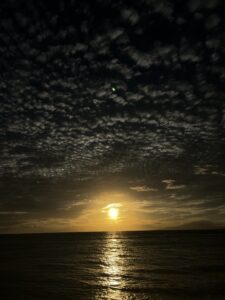 Scenic Backdrops: The south shore of Maui offers a variety of scenic backdrops for your sunset view. You may enjoy the sight of palm trees, lava rock formations, or the silhouette of the neighboring islands like Molokini or Kahoolawe.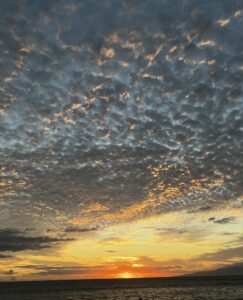 Romantic Atmosphere: Maui is a popular honeymoon and romantic destination, so many couples choose to watch the sunset together along the beautiful coastline. This creates a romantic and tranquil atmosphere, making it a perfect time for couples to enjoy each other's company.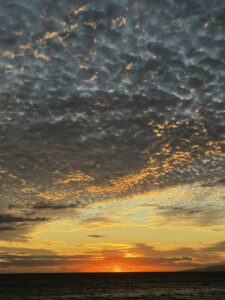 Clear Skies: The fall season typically brings clear skies and less rainfall to Maui, which is ideal for sunset watching. However, do note that weather conditions can vary, so it's always a good idea to check the weather forecast before heading out.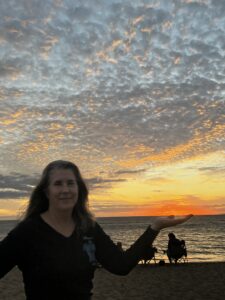 Popular Viewing Spots: Some popular spots on the south shore of Maui for watching the sunset include Wailea Beach, Makena Beach, and the scenic overlook along the Wailea-Makena coastline. These locations offer unobstructed views and are known for their spectacular sunsets.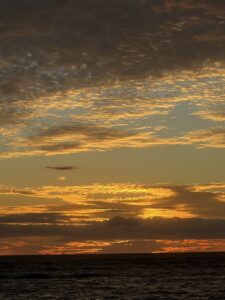 Remember that Maui's sunsets are unique each day, so the exact experience can vary. Timing is also important, so be sure to check the local time for sunset during your visit. Whether you're a nature lover, a photographer, or simply someone looking to relax and unwind, experiencing a Maui sunset on the south shore in the fall is a remarkable and memorable event.