Happy 150th birthday to the Lahaina banyan tree!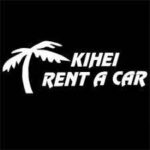 TIP: The Lahaina Restoration Foundation will host a free birthday party celebrating the Lahaina banyan tree's 150th birthday. The fun event will happen on Earth Day, Saturday, April 22, from 10 a.m. to 2 p.m., and the members of the Lahaina Restoration Foundation will present the historic tree with a new bench and plaque.
The Lahaina Banyan Tree in Maui, Hawaii, is one of the largest banyan trees in the United States, with a height of over 60 feet and a crown spread of more than 200 feet. The tree is located in Lahaina, a historic whaling village and former capital of the Hawaiian Kingdom.
The tree was planted in April 1873 to commemorate the 50th anniversary of the arrival of the first American Protestant mission in Lahaina. The tree was brought to Hawaii from India and was just eight feet tall at the time of planting. Over the years, the tree has grown to become a beloved symbol of Lahaina and a popular tourist attraction.
In 1886, an ornamental fence was built around the tree to protect it from damage caused by horses and cattle. In the 1920s, a park was created around the tree, and benches and a bandstand were added, making it a popular gathering place for locals and tourists alike.
Today, the Lahaina Banyan Tree is a designated Historic Landmark and a central feature of Lahaina's Front Street. The tree has over a dozen trunks that support its massive canopy, providing a shady oasis for visitors to relax and take in the tree's impressive size and beauty. The tree also hosts a variety of events throughout the year, including the annual Lahaina Banyan Tree Lighting Ceremony during the holiday season.